PROVIDENCE GOLF CLUB SEPTEMBER SILVER CARD SPECIAL
For the month of September, buy a Silver Player's Card and get two additional months free! The expiration of all Silver Cards purchased this month will be December 31st, 2024.
---
Providence offers a first class practice facility for our guests to tune up before or after their round.
Providence Golf Club has a 48 hour cancellation policy to avoid No-Show Charges


Located just south of Orlando in Davenport, Providence Golf Club has become one of the premier golf destinations in Central Florida. Open to the public, anyone can enjoy our 18-hole championship course, which has been said to be a better time than Disney World.
Designed by renowned golf course architect Mike Dasher, Providence Golf Club will test your game and sooth you senses at the same time. Holes wind their way through scenic Florida landscape featuring freshwater creeks, ancient hardwood and wetlands. It's not unusual to catch a glimpse of Florida wildlife throughout your round. As a golf course designer, Dasher has an affection for European style courses, and this is evident on many of his unique, undulated greens at Providence Golf Club.
While serving as a haven of serenity for residents and local golfers, Providence also provides a refreshing getaway for tourists. We're located only 15 minutes from world-class theme parks such as Disney World, 30 minutes from Orlando, 45 minutes from Tampa, and only 20 minutes from Kissimmee. If you're planning your Orlando golf vacation, make sure to book your tee times online at our website so you're guaranteed the best price!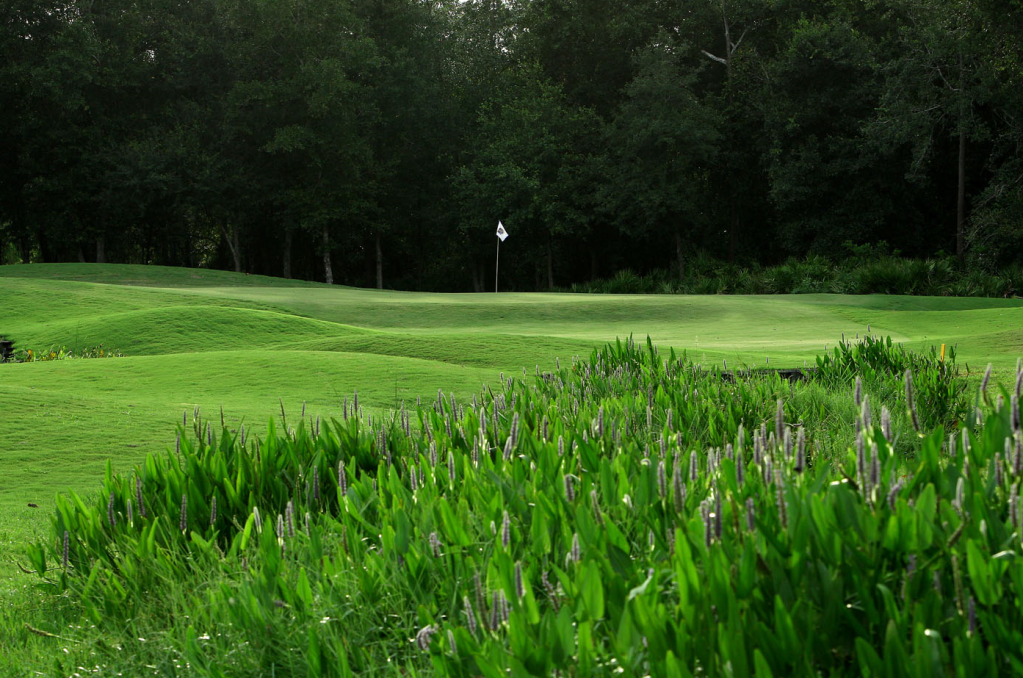 In addition to providing a challenging and scenic course, Providence's professional staff has five decades of experience in the golf industry and have received numerous awards and recognition by the PGA and LPGA. We have many major golf tournaments held at Providence on a regular basis and we welcome groups of all sizes to enjoy our Orlando golf experience.
---
Golf experience is taken seriously at Providence. The dedicated staff is sincerely devoted to making a day at the golf course enjoyable for all. We work while you play. Providence is a privately owned and operated daily fee club found inside the gates of the Providence community. Providence Golf Club is not affiliated in anyway with the community or HOA. Please do not speed inside the community police issue speeding tickets.
---
Accepted forms of payment are Cash, Visa, MasterCard, American Express, Discover, and Apple Pay